Thank you for your interest in partnering with Fairmont Royal York. We love working with journalists, influencers, photographers, bloggers, key opinion leaders - all types of creators - and that's why we've partnered with Jerne to provide influential creators access to our experiences.
Jerne helps experience providers and creators connect with each other in a more meaningful way. As an influential creator, it's free for you to join Jerne, gain access to the best experiences in the world, promote them to your followers, and earn a referral commission from most bookings.
Read on to learn more about Fairmont Royal York and to apply to collaborate with us.
Timeless and iconic for over 90 years, Fairmont Royal York is the essential Toronto experience. Welcoming guests to the grand Art Deco lobby bar CLOCKWORK Champagne & Cocktails, through to the distinguished REIGN bar and dining room, the hotel unveils the return of the legendary Library Bar, the city's renowned cocktail den. Crowned with charisma, Fairmont Gold is a luxury boutique hotel set within the upper 13th – 18th floors and features the exclusive Fairmont Gold Lounge. Refined and captivating, Fairmont Royal York takes centre stage as the Grand Dame of Front Street and is the city's destination for ethereal wedding celebrations and inspiring conferences and events – embracing a legacy that is famous for generations.

STEP INTO A NEW LEVEL OF LUXURY AT FAIRMONT ROYAL YORK
SIGNATURE RESTAURANTS, EACH WITH A UNIQUE BRAND, IDENTITY AND DEMOGRAPHIC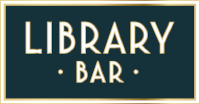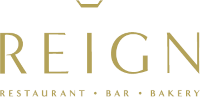 Step Two: Apply to collaborate with us
Thank you for your interest in Fairmont Royal York. We look forward to learning more about your brand and how we could partner together. Please review the below before submitting your inquiry.
- All partnerships will agree to the deliverables from both parties that are visible once you register/login to Jerne.
- Fairmont Royal York will have full rights to the content produced and received, as per the agreement that is visible once you register/login to Jerne.
- By signing the agreement, you are agreeing to a 14-day non-compete from posting on their Instagram grid.
- Due to business volumes, hosted stays and meals will be granted from Sunday to Thursday.
Ready to collaborate? Click the "Apply" button to request to partner with us.