At Lungarno Collection, we love working with journalists, influencers, photographers, bloggers, key opinion leaders - all types of creators - and that's why we've partnered with Jerne to provide influential creators access to our experiences.
Jerne helps experience providers and creators connect with each other in a more meaningful way. As an influential creator, it's free for you to join Jerne, gain access to the best experiences in the world, promote them to your followers, and earn a referral commission from most bookings.
Step One: Learn about us and our brand
The Ferragamo family's values of quality, service and lifestyle permeate every second of your stay, leaving you with unforgettable memories.
We at the Lungarno Collection have a vision: to infuse our collection of hotels, residences and eateries with the Ferragamo values of creativity, artisanship and style.
As we build towards the future we strive to display our personality, dreams and emotions in everything that we do for the benefit of guests and stakeholders alike.
Step Two: Find your fit, then Apply
Read more about our experiences by visiting their websites. When you find one that aligns with your own personal brand, click the "Apply" button to request to partner with us.
Hotel Lungarno, Florence, Italy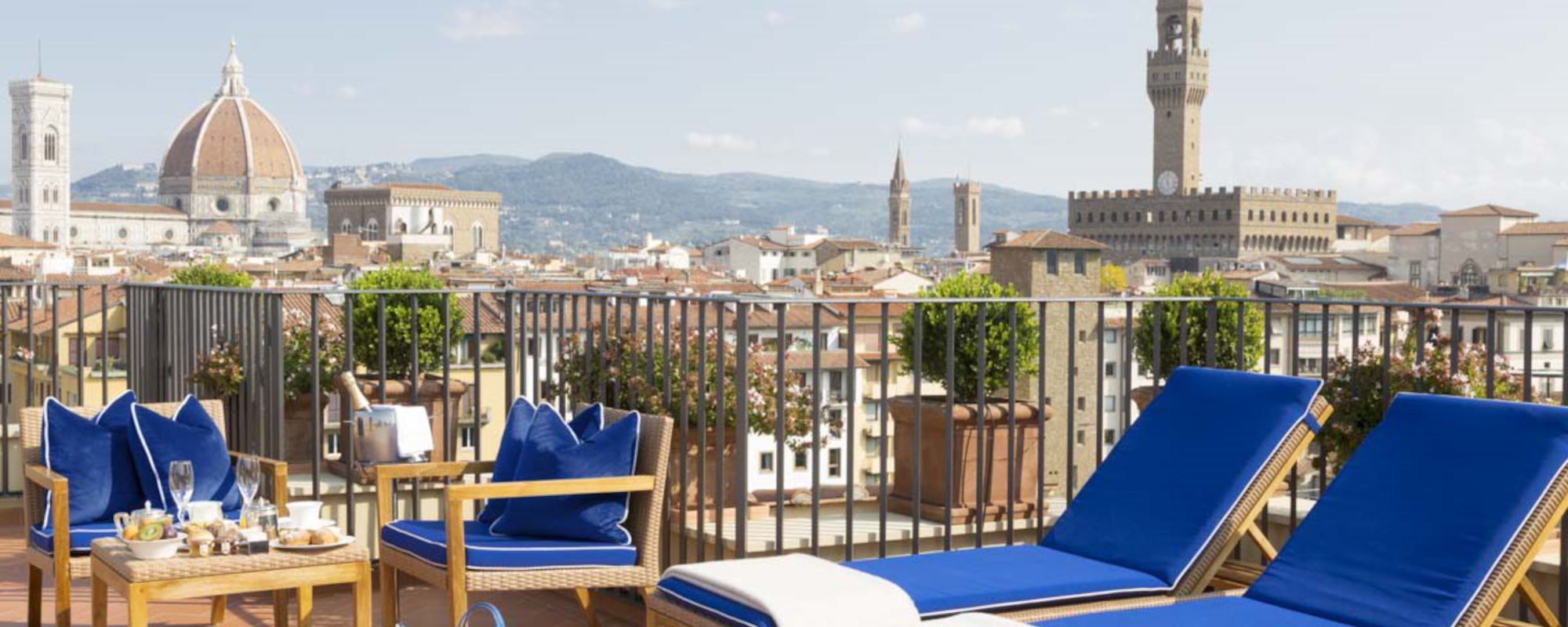 With a magical atmosphere of timeless hospitality and inviting charm, the blue, white, and leather in Hotel Lungarno reflect the style of an elegant boat swaying on the Arno with the Ponte Vecchio as its backdrop.
Guests can admire this spectacular panorama, and over 450 works of art, including those by Cocteau, Picasso, Bueno, and Rosai, adorn the walls of public areas and each of 65 luxury rooms and suites, many with beautiful terraces overlooking the Renaissance masterpieces of Florence.
Hotel Continentale, Florence, Italy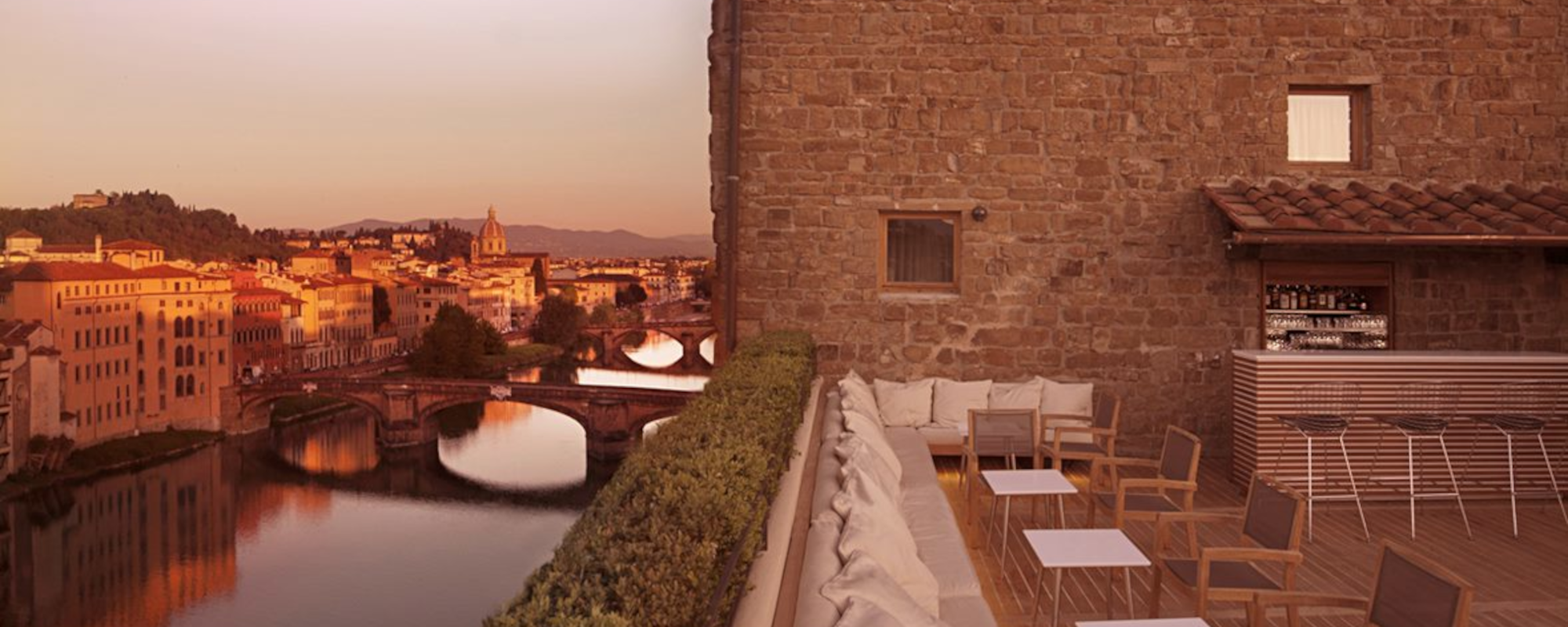 A vibrant and dynamic yet romantic design and luxury 4 star hotel in Florence, beautifully evolved in the energy of the 50's.
The Hotel Continentale is the place to see and be seen, a catwalk for fashion and desire in the heart of Florence.
The elegant and inviting white colors chosen by Florentine architect Michele Bönan evoke harmony, simplicity, and fantasy. Discover refined design and attention to detail throughout this 4 star design hotel in Florence near Arno, from handmade leather trunks used as a desk to witty clocks used as a side table.
Gallery Hotel Art, Florence, Italy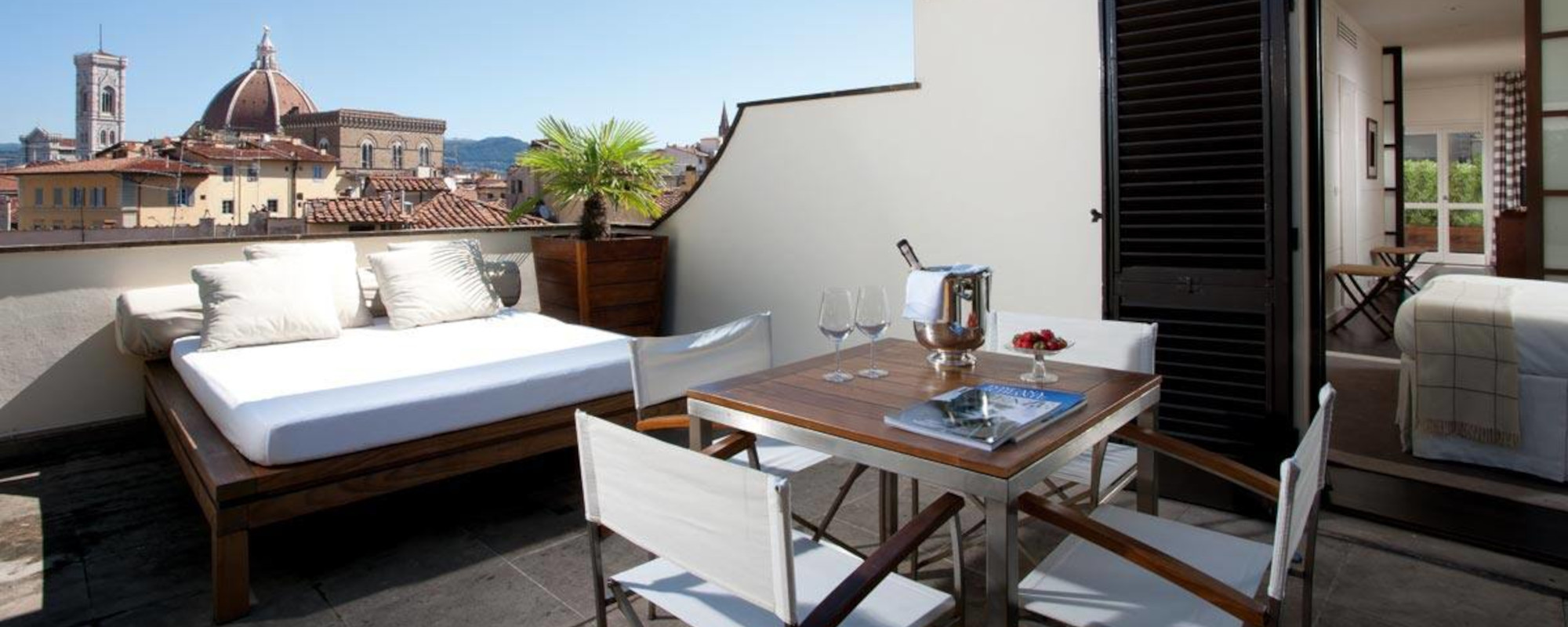 Set in a quiet courtyard near the Arno and Ponte Vecchio and close to Palazzo Strozzi in Florence, you may experience art and photography vernissages, enjoy a few quite moments in the inviting lounge-library, or indulge in a fresh tasting of tapas combined with an extraordinary cocktail by The Fusion Bar & Restaurant.