At Virgin Voyages, we love working with journalists, influencers, photographers, bloggers, key opinion leaders - all types of creators - and that's why we've partnered with Jerne to provide influential creators access to our experiences.
Jerne helps experience providers and creators connect with each other in a more meaningful way. As an influential creator, it's free for you to join Jerne, gain access to the best experiences in the world, promote them to your followers, and earn a referral commission from most bookings.
Step One: Learn About Us and Our Brand
Experience the world's #1 cruise line for yourself
Explore over 100 gorgeous destinations. Featuring 20+ eateries with Michelin star chef-curated menus. Relax in our exclusive-to-us, Virgin-red balcony hammocks. Sea why everyone is getting on board our luxuriously designed, exclusively adult cruises.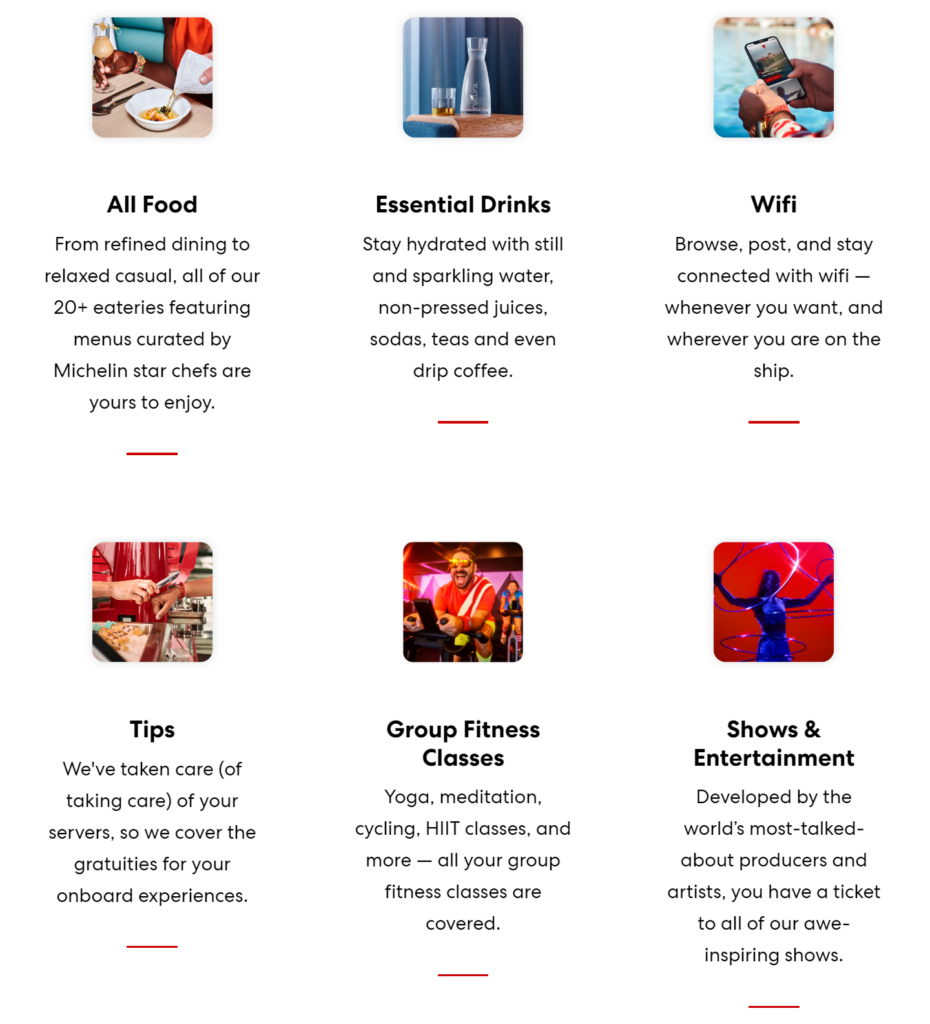 Step Two: Find your fit, then Apply
Take a look at the opportunities below, and if one matches your brand and audience, we invite you to apply.