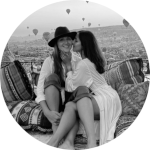 @caspiantobaltic
@caspiantobaltic has partnered with The Knickerbocker Hotel to share the best of New York City with you!
"Filled with fabled legends, The Knickerbocker once played host to legendary political bigwigs, actresses, oil tycoons and sports figures—and it's rumored the martini was invented here in the hotel. While historic details like the hotel's gorgeous Beaux-Arts facade remain unchanged, a soothing new luxury aesthetic is offered within."
Start building a custom The Knickerbocker Hotel experience, tailored to your desires...