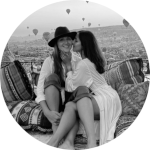 @caspiantobaltic
@caspiantobaltic has partnered with Library Hotel to share the best of New York City with you!
"Library Hotel is centrally located in Midtown Manhattan, within walking distance to many of New York City's top attractions, and around the corner from all forms of public transportation. Each of the sixty exquisitely appointed rooms has been individually adorned with a collection of art and books relevant to one distinctive topic within the Dewey Decimal Classification® category of the floor it belongs to."
Start building a custom Library Hotel experience, tailored to your desires...