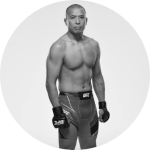 @ninja_turtle1991
@ninja_turtle1991 has partnered with Trump International Las Vegas to share the best of Las Vegas with you!
"We pride ourselves in putting your desires at the heart of everything we do. Trump International Hotel Las Vegas is a sophisticated, non-smoking and non-gaming, luxury hotel situated high above the Las Vegas Strip. We are minutes away from the Las Vegas Convention Center and the best the city has to offer, while remaining removed enough for the perfect getaway. Before even stepping outside of our doors, we offer a variety of casual and fine dining options, a luxurious poolside experience and state-of-the-art spa and fitness facilities. Among the best luxury hotels in Las Vegas, we will show you a side of this city you have never experienced."
Start building a custom Trump International Las Vegas experience, tailored to your desires...