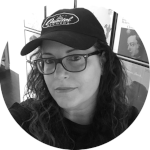 @karynwulbrun
@karynwulbrun has partnered with Waldorf Astoria Las Vegas to share the best of Las Vegas with you!
"Waldorf Astoria Las Vegas offers extraordinary experiences in the heart of one of the world's most vibrant cities, where spectacular views from every space are rivalled only by the glittering skyline. Explore a range of outstanding dining experiences by celebrated chefs and a sprawling spa, where relaxation and rejuvenation take center stage."
Start building a custom Waldorf Astoria Las Vegas experience, tailored to your desires...