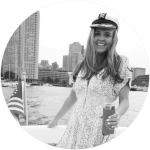 @makebostonhome
@makebostonhome has partnered with The Newbury Boston to share the best of Boston with you!
"A well-crafted life, a century in the making. Explore a beautifully restored and reimagined luxury hotel at the intersection of Newbury and Arlington Streets, where the bustle of the Back Bay is your playground and the idyllic Boston Public Garden your front yard. We've been a beloved landmark, a distinctive symbol of Boston's rich history, a place of gathering, and now—a striking homage to the neighborhood we call home. Discover a timeless emblem of this city's modern heritage. Experience The Newbury Boston."
Build a custom The Newbury Boston experience, tailored to your desires!