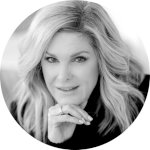 @tanyafosterblog
@tanyafosterblog has partnered with SKYVIEW to share a new travel lighting technology initially designed to help NASA astronauts, including reducing jet lag from days to just hours!!
"This groundbreaking technology, crafted initially to safeguard astronauts' well-being in space, is now available to enhance your and your followers' vacation preparations, assist with jet lag, and elevate mood upon returning home. If it can meet the rigorous standards of space travel, envision how it can elevate your well-being and that of your followers traveling here on earth!"
Start building a custom jetlag-busting experience, tailored to your desires...