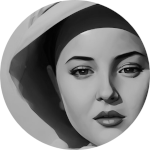 @lamastylist
@lamastylist has partnered with Sofitel Munich Bayerpost to share the best of Munich with you!
"The Sofitel Munich Bayerpost is situated in the heart of the city, just 109 yards (100 m) from Munich's main train station. The listed building is awash with architectural elegance and cosmopolitan culture. Our 396 rooms, 20 meeting rooms and the famous Nymphenburg banquet hall combine design and comfort. French savoir vivre fused with Bavarian zest for life. Guests cannot fail to be seduced by the unique So SPA, DÉLiCE La Brasserie and our ISARBAR."
Star building a custom Sofitel Munich Bayerpost experience, tailored to your desires...