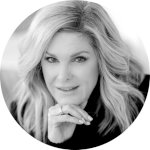 @tanyafosterblog
@tanyafosterblog has partnered with Regent Seven Seas Cruises to share the best of all-inclusive luxury cruises with you!
"Every journey is as varied as the travellers taking it. So, at Regent Seven Seas Cruises – the only truly all-inclusive luxury cruise line – we offer thousands of INCLUDED Unlimited Shore Excursions to explore however you please when sailing to the over 500 ports of call that we sail to across the globe. Travel with the security and comfort of The World's Most Luxurious Fleet™, enjoying the freedom that comes with our Unrivalled Space at Sea™."
Build a custom Regent Seven Seas Cruises experience, tailored to your desires!
Jerne is a proud financial supporter of organizations helping the world be better and do better: