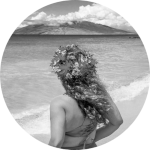 @eastcoastcontessa
@eastcoastcontessa has partnered with G Adventures to share the best of Colombia with you!
"For more than 30 years, G Adventures has been redefining the way travelers see the world through community tourism. What does that mean, you ask? It means we have always created our tours by building meaningful relationships with local communities, directly benefiting the people and places we visit, including Indigenous peoples, women, youth — anyone who has traditionally been marginalized or undervalued. Today, our definition has grown: the communities we impact ripples far beyond our destinations. To us, it includes our employees, supplier and agent partners, small business owners, customers, social followers, and travelers."
Start building a custom G Adventures experience, tailored to your desires...