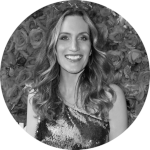 @galiabrener
@galiabrener has partnered with Conservatorium Hotel to share the best of Amsterdam with you!
"A luxury destination steeped in history and contemporary design, and an icon of the Museum Quarter. Adjacent to some of Amsterdam's cultural hotspots, the Conservatorium hotel began as a former bank and soon after a music school. Now the living room of Amsterdam, and a beloved landmark in the city."
Start building a custom Conservatorium Hotel experience, tailored to your desires...