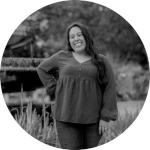 @stxfoodie
@stxfoodie has partnered with Mokara Hotel & Spa to share the best of San Antonio with you!
"Mokara Hotel & Spa has a long-standing history of excellence. As the only four-star hotel in San Antonio, Mokara Hotel & Spa is the first choice for sophisticated travelers. Experience Mokara Hotel & Spa, a relaxing retreat on San Antonio's world-famous River Walk. Just steps from endless attractions, this inviting oasis has all the best first-class amenities easily at hand, including luxurious accommodations, fine dining and a full-service spa."
Start building a custom Mokara Hotel & Spa experience, tailored to your desires...