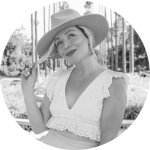 @zia.domic
@zia.domic has partnered with Balboa Bay Resort to share the best of California with you!
"Newport Beach is known for the expensive yachts floating in its harbors and some of the best shopping and dining that people travel from far and wide to experience. Situated on 15 prime acres on the bay, Balboa Bay Resort is a premier year-round destination located 50 miles south of Los Angeles and 85 miles north of San Diego."
Start building a custom Balboa Bay Resort experience, tailored to your desires...