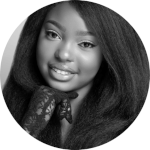 @michelle_tautie
@michelle_tautie has partnered with XV Beacon to share the best of Boston with you!
"XV Beacon Hotel reigns over Boston's historic Beacon Hill neighborhood in its turn-of-the-century landmark Beaux Arts building. The modern furnishings of the luxury Boston hotel counterbalanced by a grand staircase of marble, mahogany paneling and original caged-glass elevator reflect how past lives transform into the present."
Build a custom XV Beacon experience, tailored to your desires!
Jerne is a proud financial supporter of organizations helping the world be better and do better: